In addition to being the founder of Sight Reading Factory®, I'm also a music educator and long time user of the site. Since we launched I've wanted one big improvement: the ability to customize my sight reading settings. Many of you have written us asking for the same thing.
Today, we are very excited to announce the release of our highly anticipated 'Customization' feature! This incredibly powerful feature allows you to set the range, rhythms, leaps, articulations, accidentals, and dynamics exactly to your needs or the needs of your students.
You can access the Customization feature by selecting 'Custom' on the 'Level' tab. Please note that the customization feature is not yet available for piano, snare drum or multiple part choir.

Below is a brief overview of the highlights of the Customization feature. For a more detailed look into the feature check out Feature Focus: Customization.
Customize Rhythms, Rests, Ties, and Articulations
Would you like to focus on certain rhythms and rests? You can now target problem areas by selecting the exact rhythms or rests that you would like to be included in the generated sight reading exercises. You can specify whether or not you want syncopated rhythms. You can also set the overall rhythmic difficulty to determine how many 'fast' or 'advanced' rhythms you might see in the music. You can even toggle on/off ties and articulations such as staccatos, slurs, and accents.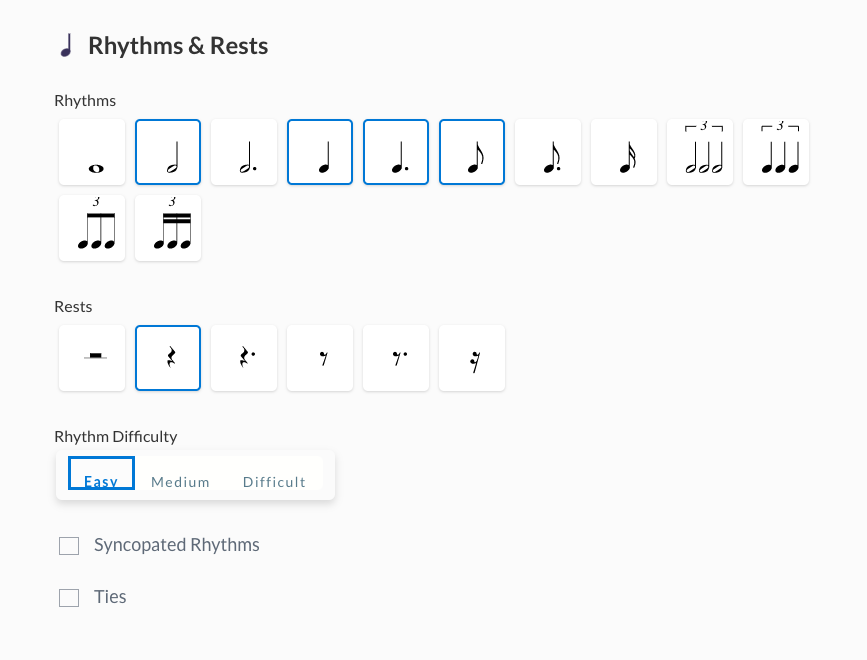 Customize Range, Leaps, Accidentals and Dynamics
Do you want to focus on a certain range or register of your instrument/voice? Using the range selectors you can specify the exact range of the music to be generated. You can set a small range for beginners that may only know a few notes or you can set the range to be the full range of the instrument for an advanced player. You can even set the range to be a single note so you can work on rhythm-only sight reading. In addition to setting the range, you can set the maximum leap size and vocalists can even set custom leaps (see below). You can also toggle on/off accidentals and dynamics.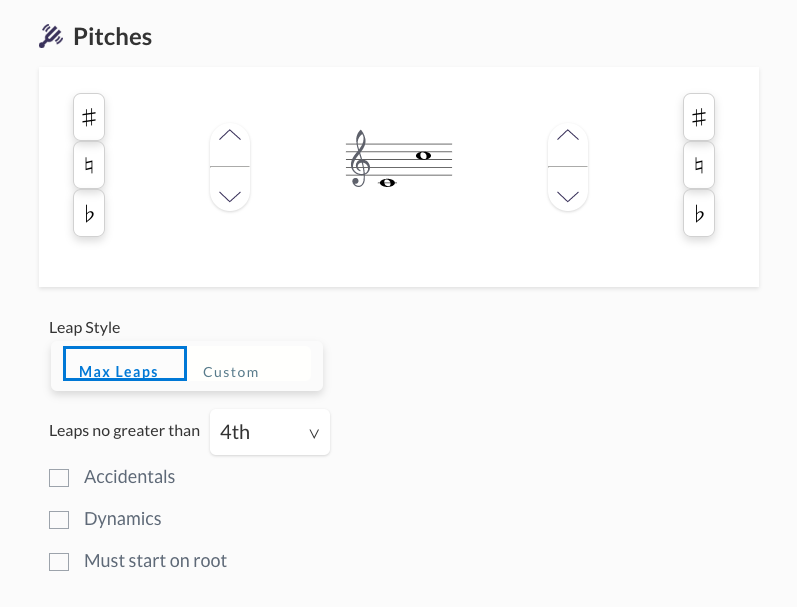 Customize Leaps for Vocalists
As a vocalist, are there specific intervals that you want to work on while singing? Well now you can set the exact leaps that you would like to include in the sight singing exercises!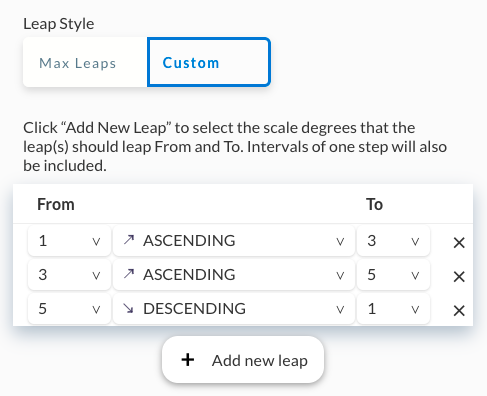 Let us know what you think
We would love to hear from you so try it out and let us know what you think! I hope you enjoy using the Customization feature as much as I do!
Don Crafton
Founder
SightReadingFactory.com

Share this article