Attention piano players! We are excited to announce that we have significantly upgraded the piano sight reading portion of SightReadingFactory.com. 4 more levels have been added so that piano players can pick from 9 different levels of difficulty.

For levels 4+ you can now generate music that has 2 and 3-note chords and accidentals are now in the sight reading for Levels 6+.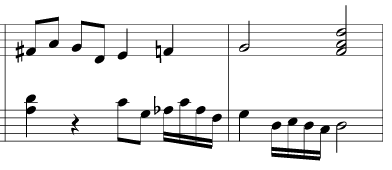 As with all of our music here at Sight Reading Factory, you have virtually an infinite supply of sight reading material at your fingertips with our unique algorithm that composes music on-demand at your specifications.
Check it out and let us know what you think!
Share this article