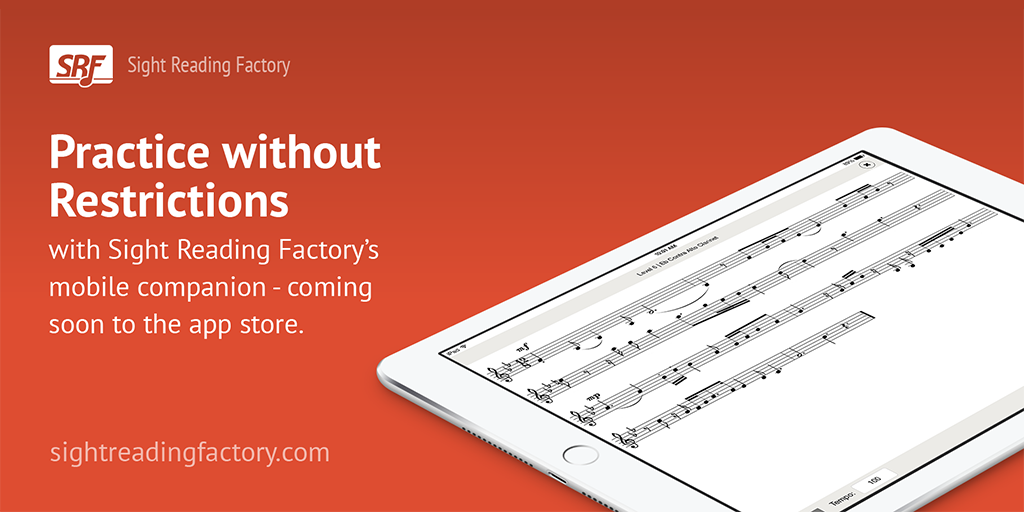 We've been getting a lot of questions about our upcoming iPad&iPhone(iOS) app. We've been working hard on it, and we wanted to give you all the details:
When will it be released?
We are doing everything we can to make sure it comes out in the first half of September.
How much will it cost?
Free, but it will require a subscription to our site.
What features will it have?
The app will match nearly every feature from our web site, including the dashboard, assignments, timed and regular modes for practice, and customization. Some features will not make this first version:
Educators will not be able to organize classes and assignments
No customized levels for ensembles
Users will not be able to register using the app.
Reports
Of course, you can always log in to the web site to perform these actions. We will work hard to ensure the iOS app catches up to the website in features.
What devices will it work on?
Any iOS device (iPad, iPhone, or iPod) that runs iOS 8 or higher.
What about Android?
While we haven't started work on a custom Android app just yet, we do have two pieces of good news coming for Android users:
Our new user interface is much more "mobile-friendly", so it will be much able to configure your practice session comfortably from your Android browser.
We're also working a new microphone technology which will let students record their assignments right inside their Android browser!
Share this article